A new month means a new episode of Inside Infinite, the unmissable appointment in which the developers of 343 Industries unveil new details on the production of Halo Infinite. In the March episode, the studio talked about gameplay and graphic improvements. The producer Jeff Guy and the developer Mike Romero have revealed many details on the PC version in the latter.
Romero first revealed the main objectives of the development team of the PC version: they intend to create an accessible experience, but that it still manages to take full advantage of the power of high-end hardware. The biggest challenge – according to the developer – was convincing the production that many seemingly irrelevant details (such as support for the 21: 9 format) would be very important for PC gamers, a goal that seems to have been achieved to date.
Among the main additions, in fact, 343 Industries confirms support for 21: 9 and 32: 9 (both for gameplay and for game footage), advanced graphics options, crossplay and cross-progression, and customizable controls, but apparently, there it will also be some other little surprises that will be revealed later.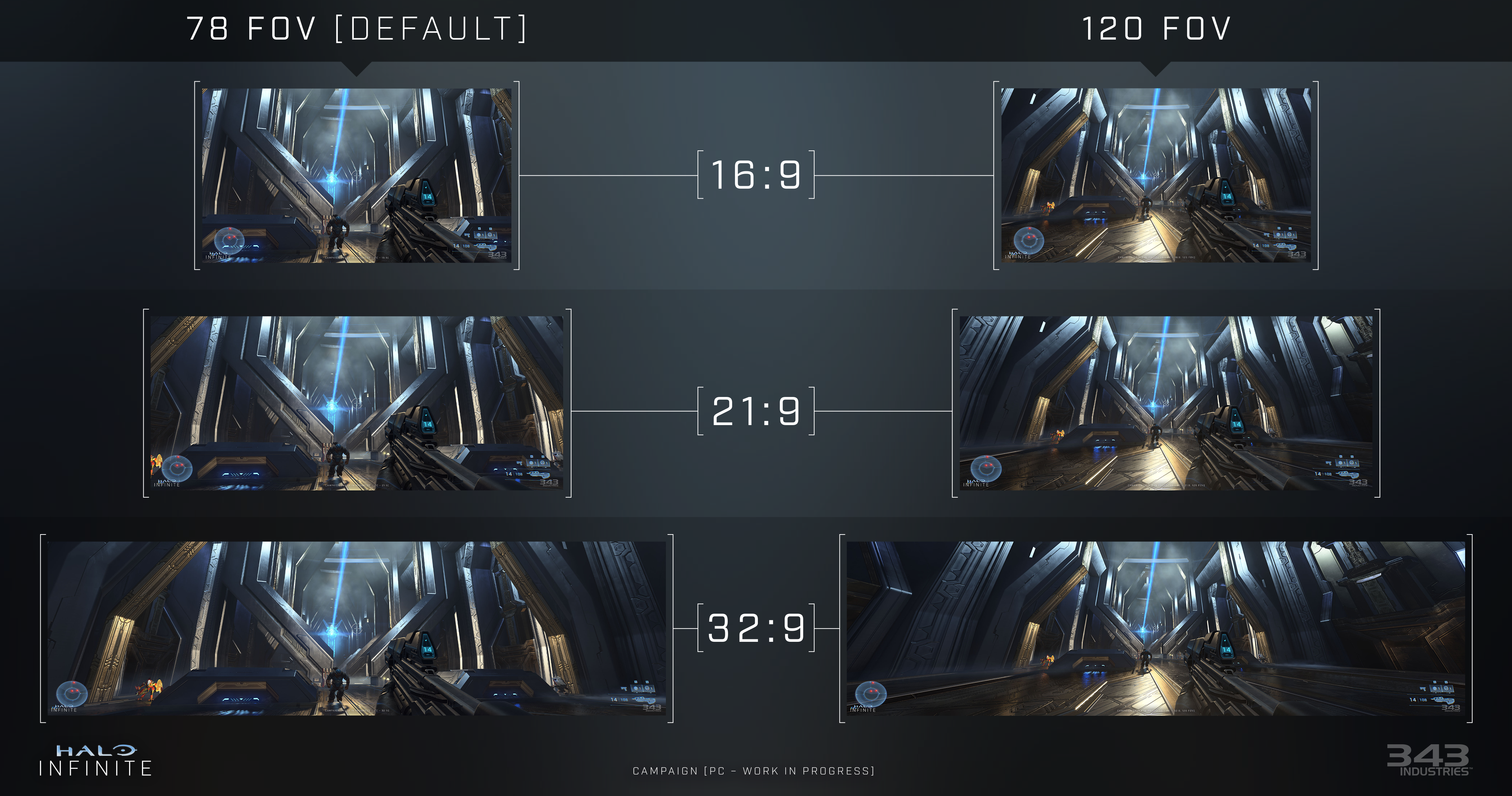 Speaking specifically of the graphics options, the developers have confirmed that on PC, the game will be able to count on a greater depth of field, textures in 4K, anti-aliasing filter, dynamic light, improved shadow quality, and many other small improvements that will help make more immersive the experience. Many of these features will also be available on Xbox Series X / S, but obviously, the PC version won't need to compromise.
343 Industries also spent a few words on accessibility options, which will allow users suffering from motion sickness or another similar discomfort to change some settings. For the moment, we do not know the details, but it is still good news to know that the developers have also committed themselves on this front. Below you can take a look at the first screenshots.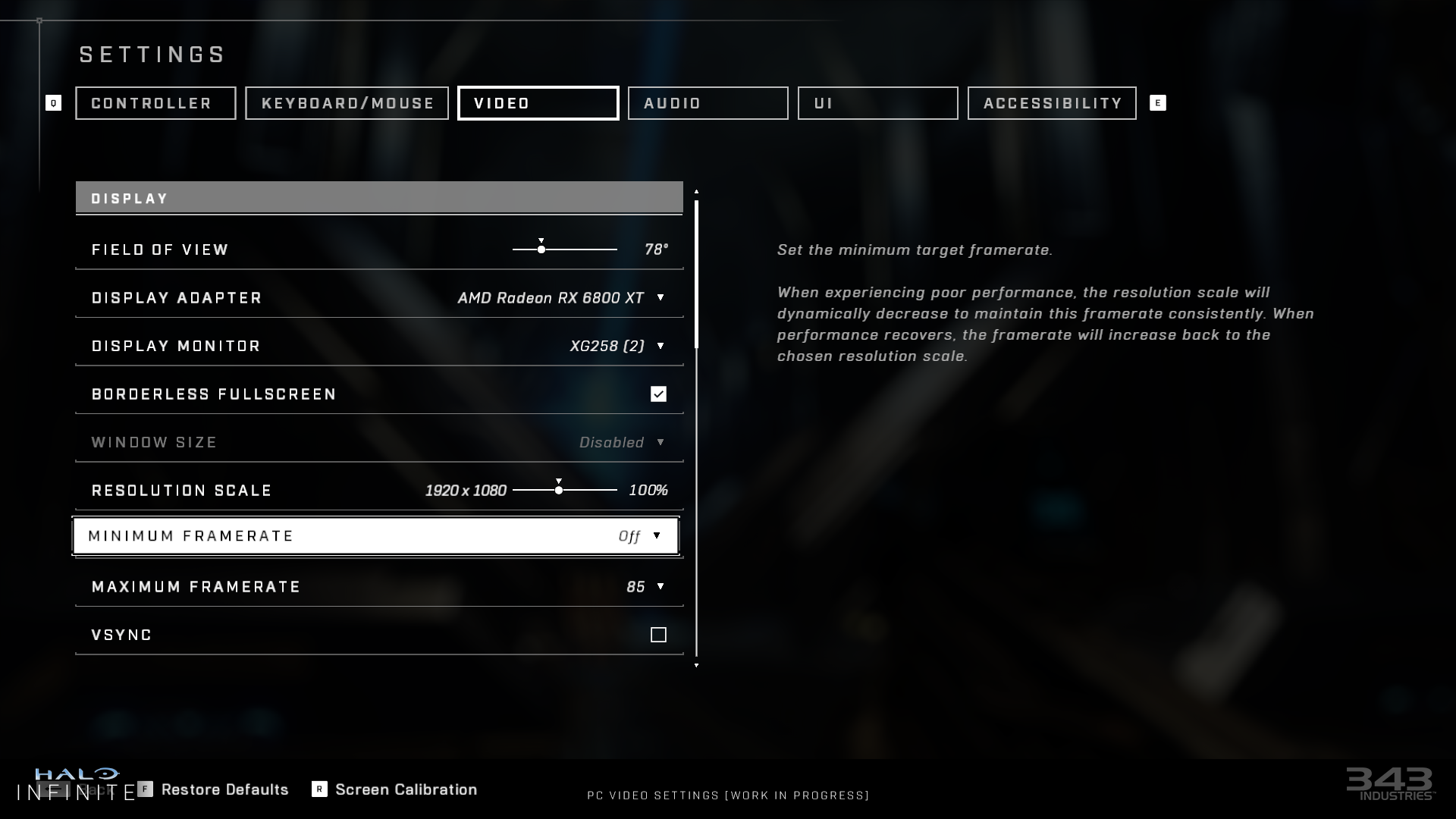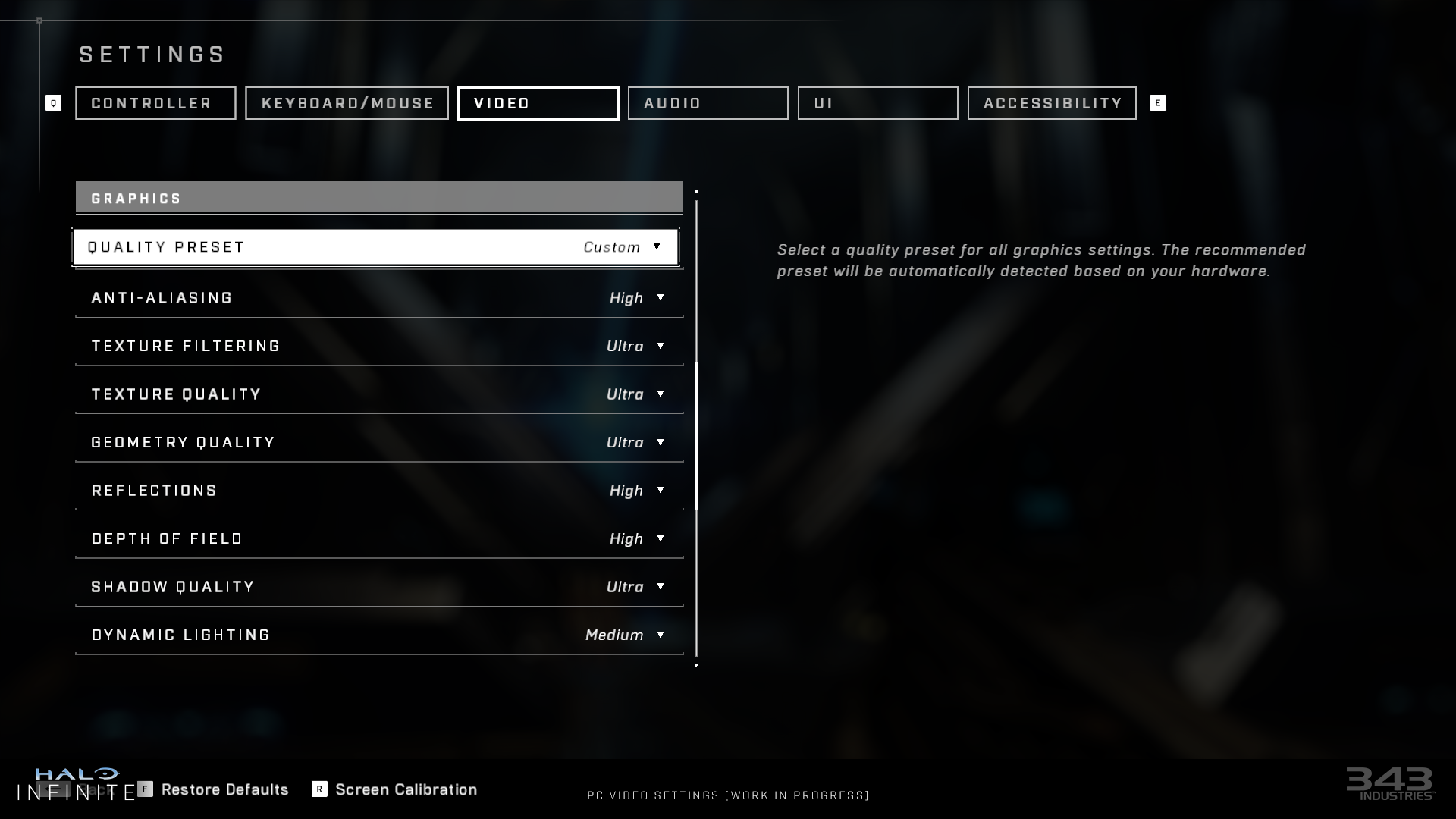 Halo Infinite remains confirm343 Industries has revealed many details on the PC version of Halo Infinite: support for crossplay and cross-progression has also been confirmed.ed for the fall of 2021 when it will see the light on old and new generation Microsoft consoles and PC. New details about the game will be shared in the next monthly Inside Infinite event. If you would like to find out more details on the PC version, we refer you to the official website of HaloWaypoint.