The recent hacker attack suffered by CD Projekt RED and the legal and practical consequences also had another sad consequence. Patch 1.2 of Cyberpunk 2077 has, in fact, been postponed to a later date, and the roadmap of adjustments promised by the Polish developers suffered a dangerous setback.
Today CD Projekt RED announced that, due to the hacker attack suffered in recent weeks, the 1.2 patch for Cyberpunk 2077 would take additional time to arrive. The messages entrusted to Twitter, no fallback date are specified, and it is not clear when the update will be available.
A big shame, considering that in the update roadmap for Cyberpunk 2077, patch 1.2 anticipated a period dedicated to the publication of free DLCs, the PlayStation 5 and Xbox Series X versions of the game, other improvements.
The developers stated that the update was much higher than the previous ones for the number of fixes and corrections, and this factor also affected the decision to postpone.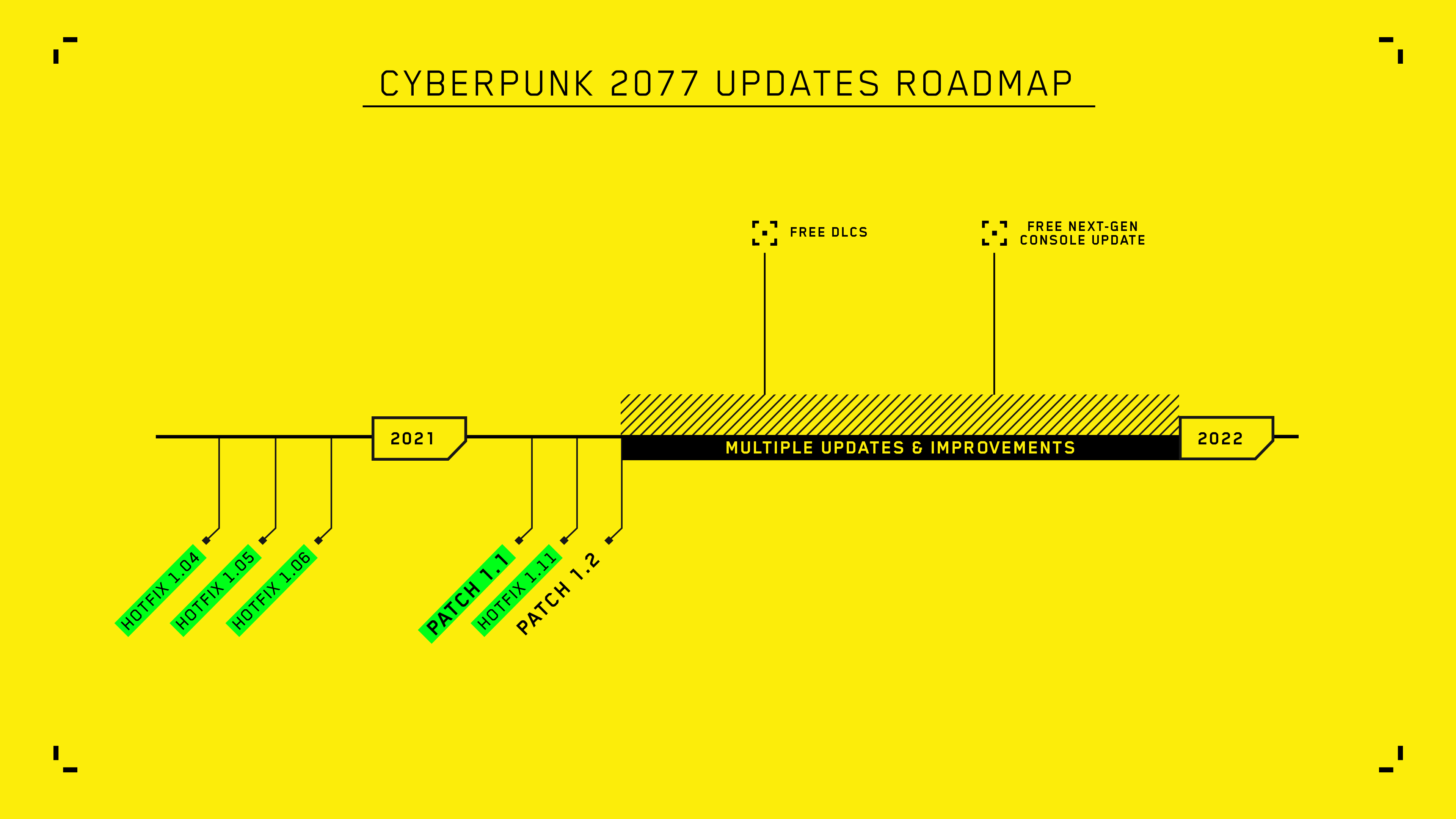 So we have to wait for further updates from CD Projekt RED, which will need further time to improve his latest work.